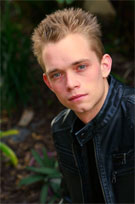 RAab has helped me tremendously in the development of my vocal ability. In the year that I have been working with him my vocal capacity has increased dramatically. Before working with RAab, it was a challenge to hold out notes and I was using incorrect technique. Since working with him, I have had endless professional opportunities and many blessings and unique experiences that I know wouldn't have been possible without RAab's help. He has also become a good friend and someone that I feel I can trust with my concerns regarding the music industry.
Nate Larson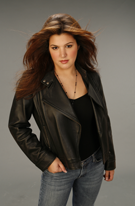 RAab is nothing short of an extraordinary talent and person. He has taught me not only technique, but also how to touch others through my music and make everything my own. Raab is a blessing because he is never afraid to share his talent or bring anybody to the next level with his or her own. Working with him is always a great learning experience vocally and personally. I will be forever thankful for his guidance and support through everything.
Christina Pasqualone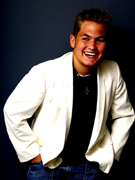 For only less than a year, I have been taking vocal lessons from RAab.  I have seen, heard, and felt dramatic changes in my vocal ability since our first session.  RAab's ability to convey proper technique is really unsurpassed.  I have taken voice several times before, but never have I experienced such beneficial results in such a short amount of time.  Stylistically, RAab is open-minded and never suppressive on his student's artistic vision.  His ear for melody is really his incredible gift.
The excitement RAab has for singing and coaching is truly inspiring.  I believe he genuinely wants to learn from people he is surrounded by, and that is a rare quality in someone of his experience and stature.  I am blessed to know this man, and be a student of his teachings.
Clark King